As a user of the Weaver WordPress theme I have moved to using the Weaver sliders in my posts. This is how to create a slider.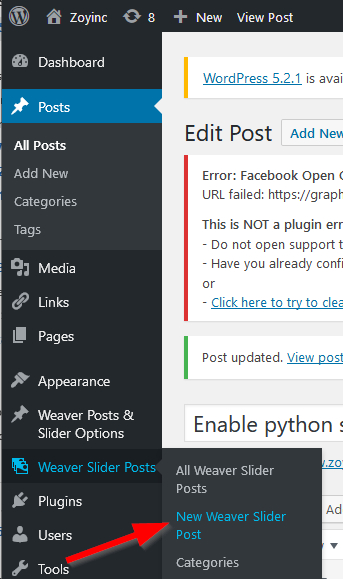 Click on "Add Media":

Then:
select the images you want, remember if you want to select multiple images use <ctrl><left click>
Select "Create Gallery" and then click on "Create a new gallery" from the bottom right of the screen.

Finally click on "insert gallery":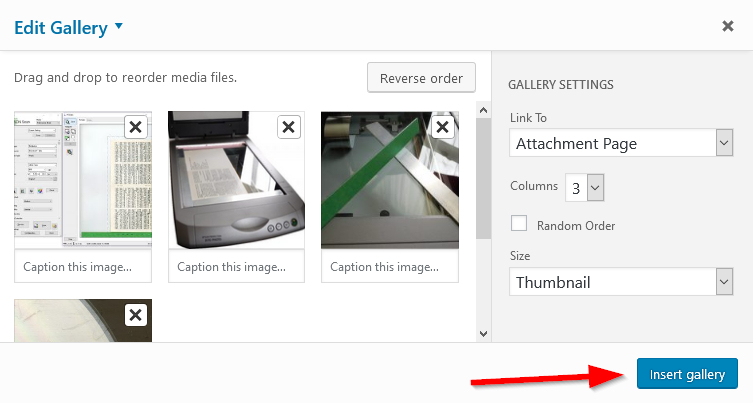 Your pictures will now show in your Weaver slider post, so click on Publish: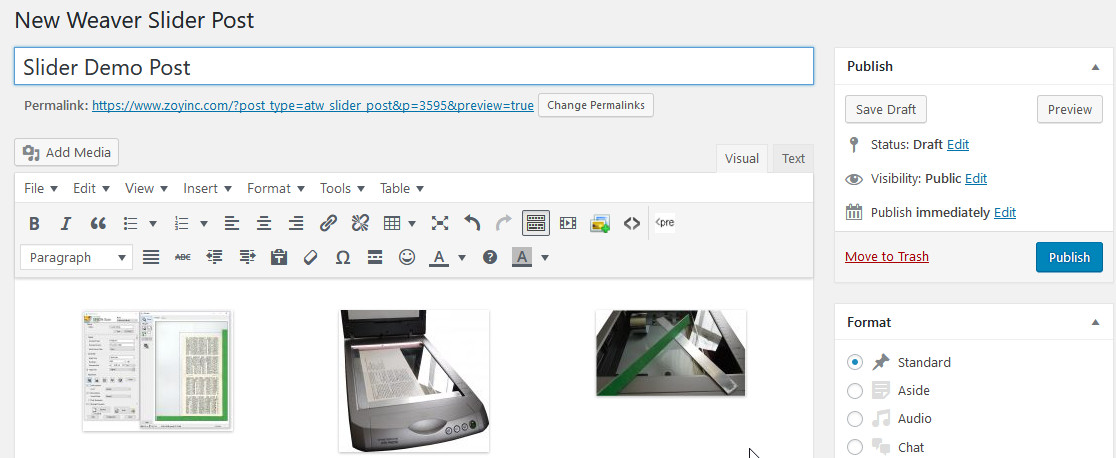 Go to "Weaver Posts & Slider Options"
Select the "Sliders" tab
Enter the name of your slider post
Click on "Create New Slider"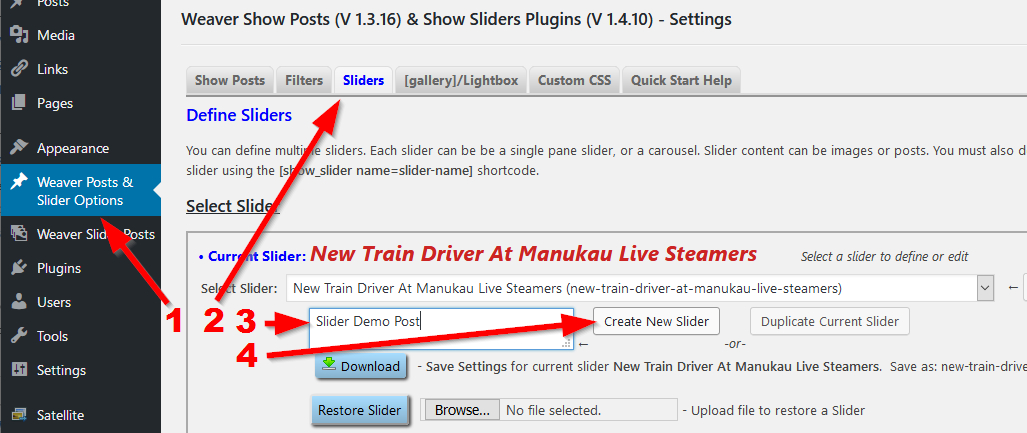 Once you have done that it will appear in the list of sliders:

Now an important step, on the same "Weaver Posts & Slider Options" page scroll down a little and find the dropdown "Slider Post Slug". You should find an entry that matches the name you gave to this slider, select this and click on "Save Slider Options" down below.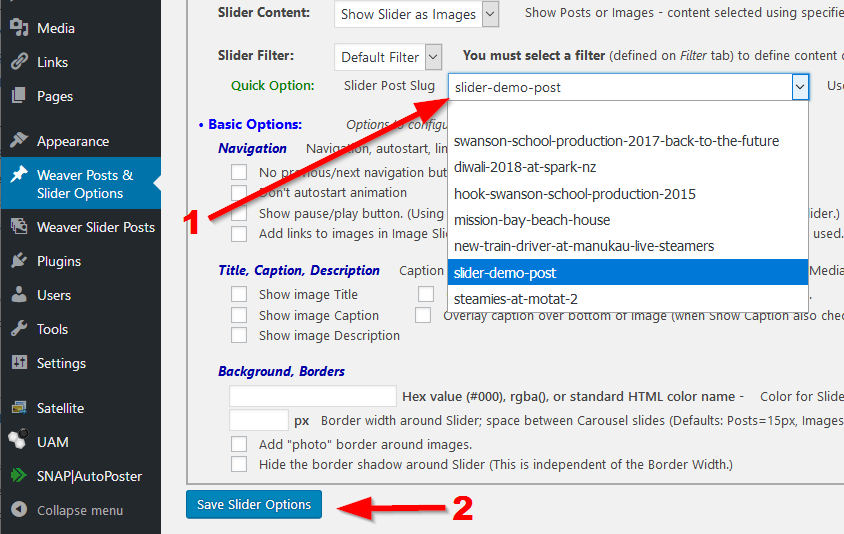 Your slider is now up and ready so go to a new post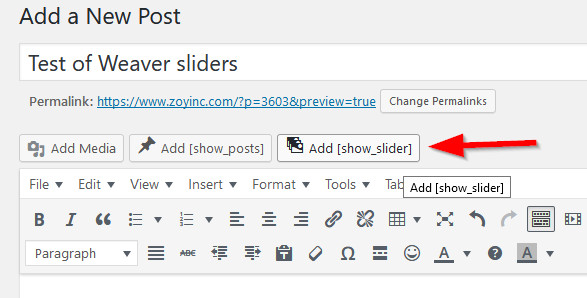 Note that it will not show the slider in edit mode, you will only be able to see the slider when you publish or preview. All you see in edit mode is:

Slider doesn't show or shows the wrong photos
If this happens it is often because you haven't set the "Slider Post Slug". Also for me I use exactly the same string for everything, in the above case "Slider Demo Post"
Weaver how to
This is the how to for sliders on the Weaver site: Tutorial: Create Image Slideshow